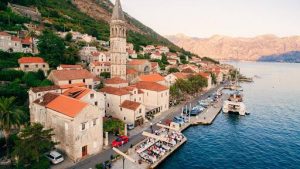 Many foreign citizens searching to relocate to a European country, choose Montenegro as their lifetime destination, even though is not yet a member of the EU.
As an EU candidate country and with the euro as an official currency, Montenegro is among the most attractive destination for a second home.
Not less important, with a Montenegrin passport you can travel to more than 120 countries visa-free or visa on arrival.
Second residence or citizenship, the choice is yours, based on preferences and life circumstances you have.
Montenegro introduced Programe for citizenship by investment in 2019, (by governmental Decision on the criteria, method and procedure for selection of persons who may acquire Montenegrin citizenship by admission for the purpose of implementation of special investment programs of special importance for the business and economic interests of Montenegro).
By the Decision, the Program will last until 31 December 2022. During the implementation of the program, a maximum of 2000 applications will be approved.
Ministry of Economic Development and Tourism has just announced a new public call for qualifications for a list of development projects in the field of tourism.
https://www.gov.me/clanak/javni-poziv-za-iskazivanje-interesovanja-za-kvalifikovanje-projekata-na-listu-razvojnih-projekata-u-oblasti-turizma
The deadline for applications is 31 august 2022.
Whether you opt for residentship or citizenship, Law office Vujacic is your support.